Merino Luxe Terry Fabric Tech
OLIVERS FABRIC TECHNOLOGY
A soft and stretchy Merino terry blend.

MERINO WOOL WITH A CORE SPUN TWIST
90% Merino Wool, 8% Core Spun Nylon, 2% Spandex

Our Merino Luxe Terry is a midweight performance fabric that combines merino, core-spun nylon, and a touch of spandex. The Merino wraps the nylon fibres, which adds structure and bounce. It has a mini french terry loop back, which gives it a super luxe handfeel. This unique blend gives you the softness of merino with the backbone and shape of more synthetic fabrics.
ODOR RESISTANT
WATER REPELLENT
TEMPERATURE REGULATING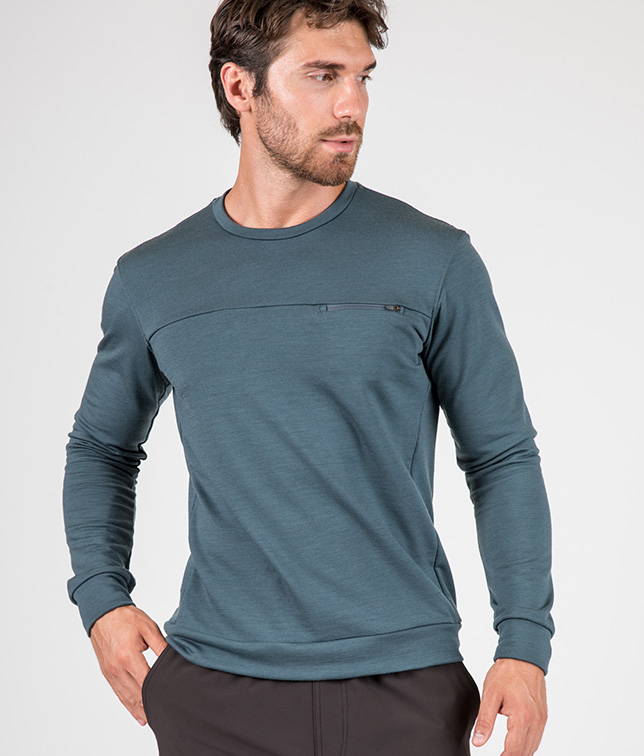 a staple for every active gent.
The Merino Luxe Terry blend has all the benefits of our Australian merino: The superfine 18.5 micron merino will keep you warm on cold days and cool on hot days. But it's about 40% heavier than our Merino Active Jersey fabric, which is why we've used it in our mid and outer layers.
equal parts bike commuter and business casual.
Think: bike rides, warm ups, cool downs, and early morning fall commutes. And while it does have a small amount of synthetic fabric in it—8% nylon and 2% spandex—it doesn't hold moisture and stench like your standard synthetic blends.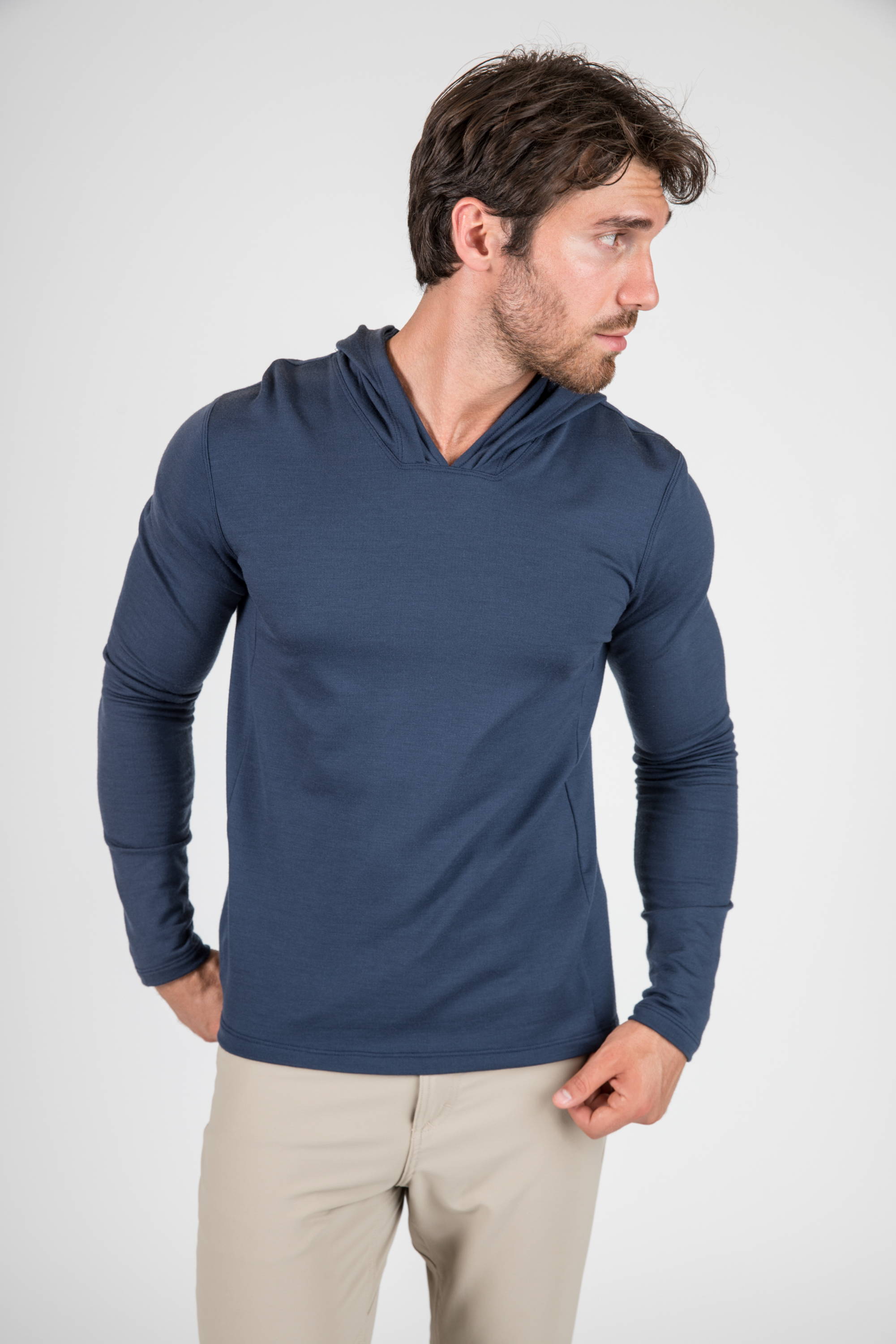 ---
SHOP ALL MERINO LUXE TERRY