OLIVERS FABRIC TECHNOLOGY
A soft and stretchy Merino terry blend.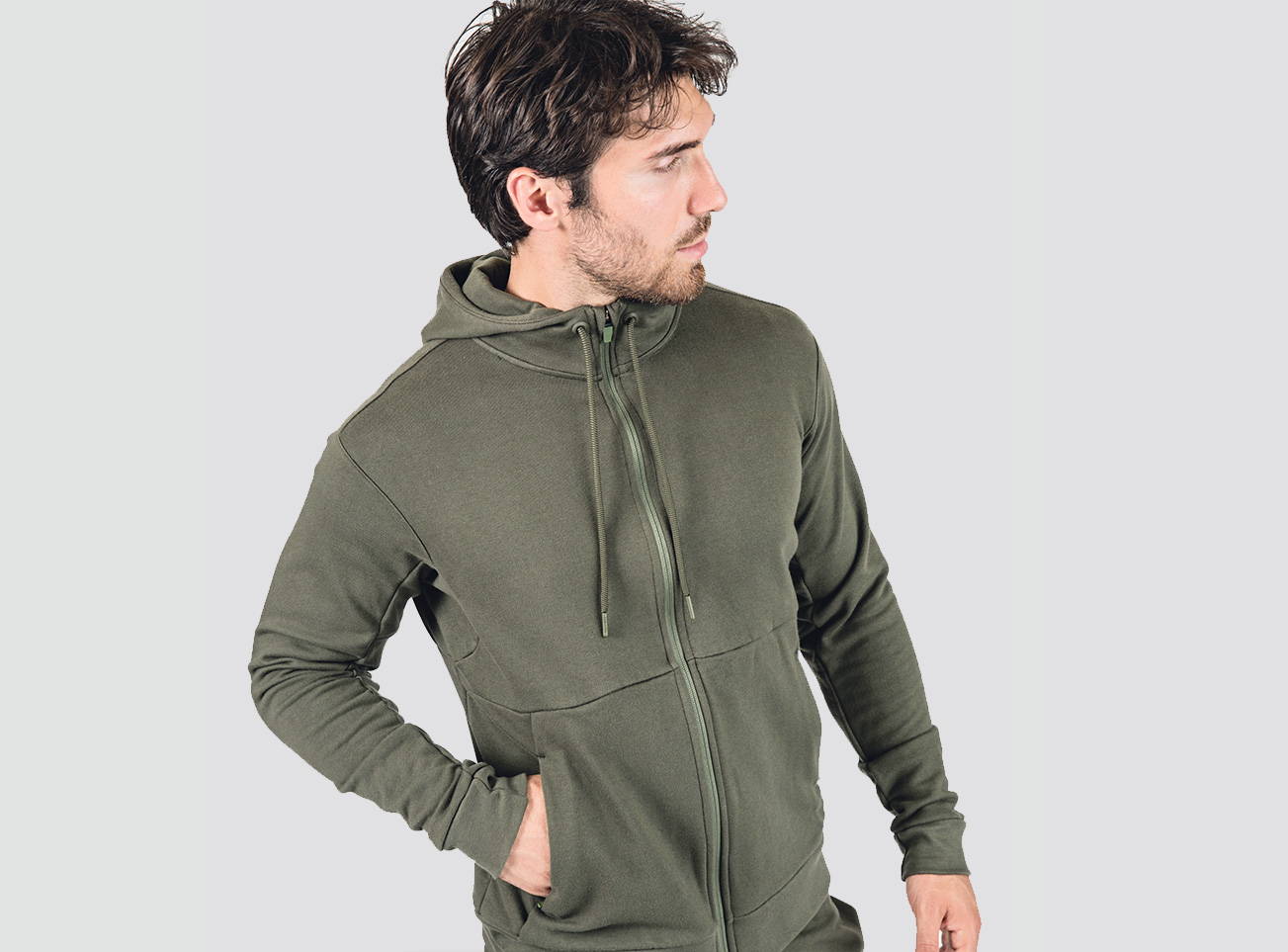 SOFT FROM THE START
67% Cotton, 33% Australian Merino Wool Our Transit Merino Fleece doesn't need wearing in. It's softer than your favorite hoodie and more comfortable than your favorite sweatpants—when it arrives at your door. We preach the benefits of Merino Wool a lot around here, but the stuff we get from Australia has no rival: it's soft, light, and machine washable. And when it's spun with cotton it takes on a fleece-like feel.
MERINO WOOL WITH A CORE SPUN TWIST
90% Merino Wool, 8% Core Spun Nylon, 2% Spandex

Our Merino Luxe Terry is a midweight performance fabric that combines merino, core-spun nylon, and a touch of spandex. The Merino wraps the nylon fibres, which adds structure and bounce. It has a mini french terry loop back, which gives it a super luxe handfeel. This unique blend gives you the softness of merino with the backbone and shape of more synthetic fabrics.
ODOR RESISTANT
WATER REPELLENT
TEMPERATURE REGULATING
The Merino Luxe Terry blend has all the benefits of our Australian merino: The superfine 18.5 micron merino will keep you warm on cold days and cool on hot days. But it's about 40% heavier than our Merino Active Jersey fabric, which is why we've used it in our mid and outer layers. Think: bike rides, warm ups, cool downs, and early morning fall commutes. And while it does have a small amount of synthetic fabric in it—8% nylon and 2% spandex—it doesn't hold moisture and stench like your standard synthetic blends.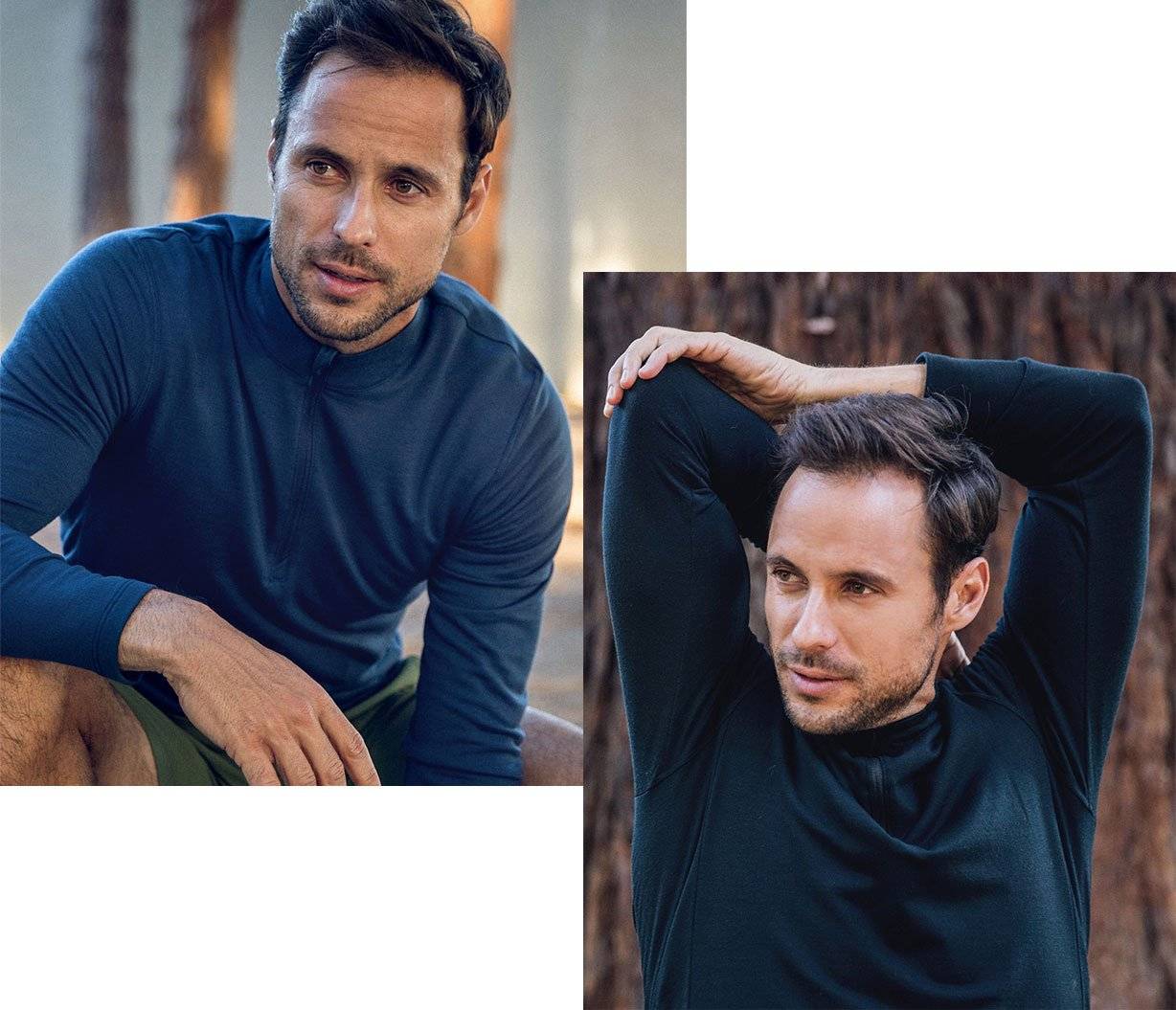 OUR MERINO IS CERTIFIED NON-MULESED
BY THE AUSTRALIAN WOOL TESTING AUTHORITY
---
SHOP ALL MERINO LUXE TERRY